Featured Photo: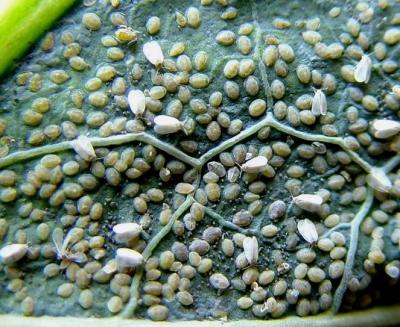 Other Photos: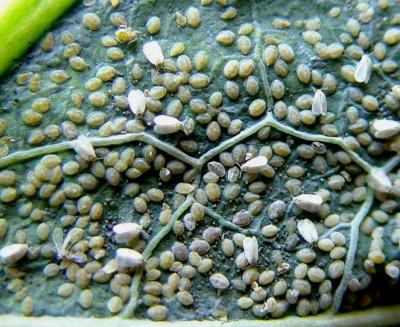 Minor Pest Title:
Whiteflies (Bemisia tabaci)
Minor Pest Description:
Whiteflies feed on leaves of eggplant sucking plant sap. Whiteflies are vectors of the mosaic virus reported to occasionally affect eggplant in West Africa.
Minor Pest What to do.:
Apply neem products. Neem products have given control of the tobacco whitefly on eggplant. In the Caribbean, weekly sprays of neem seed powder (50g/l), and 2% neem oil gave good protection against this pest (Ostermann and Dreyer, 1995).

In Sudan, commercial neem products and home-made products (neem seed water extract 50g/l) reduced the populations of Bemisia tabaci on eggplant and potato (El Shafie, 2001).