Featured Photo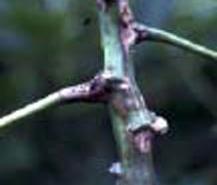 feaured_photo_co
www.iita.org
Is this a Minor Pest?
Yes
Minor Pest Title
Anthracnose (Glomerella manihotis)
Minor Pest Description
Initial symptoms of the disease are oval lesions ("sores") on young stems. On older stems, raised fibrous lesions develop that eventually become sunken.
Minor Pest What to do.
It is not an economically important disease in most cassava growing countries and it does not warrant any intervention.
Minor Pest Firstcontent
114
Custom1
Common names;anthracnose, brown blight (of coffee and tea), tear stain, dieback (citrus), fruit rot, stem canker, black spot of fruit, ripe rot of pepper, anthracnose tear-stain (mango)
Minor Pest secondContent
433