Featured Photo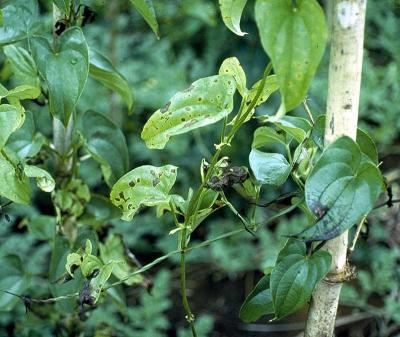 Other Photos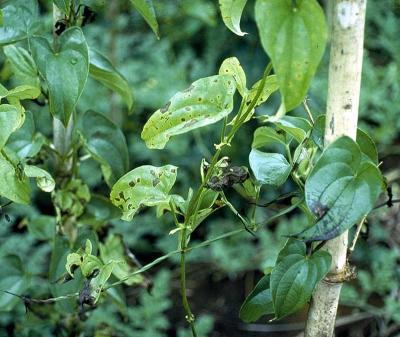 featured_photo_title
Anthracnose on yam
feaured_photo_co
Courtesy EcoPort (http://www.ecoport.org): Grahame Jackson
Is this a Minor Pest?
Yes
Minor Pest Title
Anthracnose (Glomerella cingulata)
Minor Pest Description
It is a serious disease which results in blackening and dieback of the leaves. The disease is more severe on white yam than in other edible yams.
Minor Pest What to do.
The best control measure is the use of resistant cultivars such as 'TDA 291' or 'TDA 297' (International Institute for Tropical Agriculture (IITA).
Minor Pest Firstcontent
146
Custom1
Common names;anthracnose, brown blight (of coffee and tea), tear stain, dieback (citrus), fruit rot, stem canker, black spot of fruit, ripe rot of pepper, anthracnose tear-stain (mango)
Minor Pest secondContent
433