Featured Photo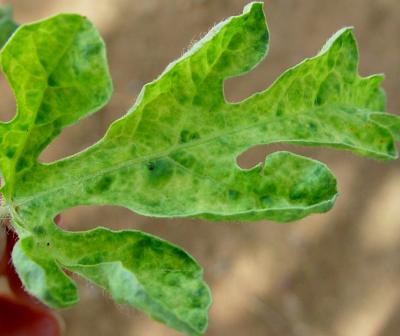 Other Photos
feaured_photo_co
A. M. Varela, icipe
Is this a Minor Pest?
Yes
Minor Pest Title
Bean yellow mosaic virus (BYMV)
Minor Pest Description
Leaves of infected plants are not distorted as in SMV. The younger leaves show a yellow mottling scattered in random areas over the leaflets or sometimes an indefinite yellow band along major veins. Rusty necrotic spots develop in the yellowed areas as the leaves mature. Infected plants are not noticeably stunted. The disease is transmitted by aphids and infected seeds.
Minor Pest Firstcontent
137