Featured Photo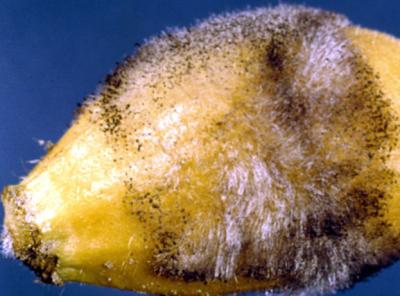 Other Photos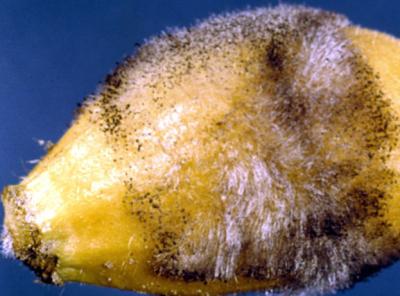 featured_photo_title
Choanephora fruit rot
feaured_photo_co
Clemson University - USDA Cooperative Extension Slide Series, www.insectimages.org
Is this a Minor Pest?
Yes
Minor Pest Title
Choanephora fruit rot (Choanephora cucurbitarum)
Minor Pest Description
C. cucurbitarum mostly attacks tissues that have been damaged by insects or mechanical means. Host tissues have a hairy appearance resulting from the tall fungal filaments that produce a cluster of brown spores (conidia) at their tips.
Minor Pest What to do.
Destroy crop residues after harvest.
Control cucumber beetles, which are responsible for fungal spread.
Spray copper when the disease is observed.
Avoid humid conditions during storage.
Minor Pest Firstcontent
131