Featured Photo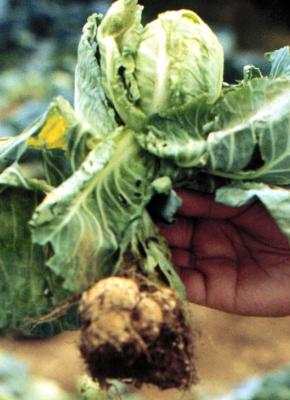 Other Photos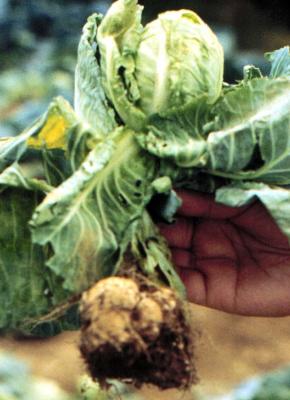 featured_photo_title
Clubroot
feaured_photo_co
A.A.Seif, icipe
Is this a Minor Pest?
Yes
Minor Pest Title
Clubroot (Plasmodiophora brassicae)
Minor Pest Description
Clubroot caused by the slime mould fungus Plasmodiophora brassicae is particularly serious in Malawi. Its distinctive symptom is an abnormal enlargement of roots or even the underground stem. Its development is favoured by wet, cool, acidic soils.
Minor Pest What to do.
Practise crop rotation.
Irrigate properly.
Adjust pH to 7.2 with hydrated lime
Minor Pest Firstcontent
117