Featured Photo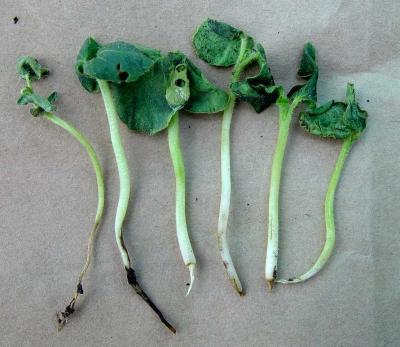 Other Photos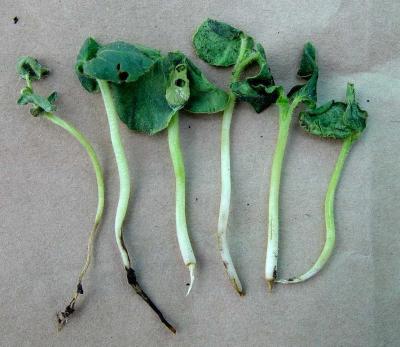 featured_photo_title
Damping-off disease
feaured_photo_co
A.A. Seif & A.M. Varela, icipe
Is this a Minor Pest?
Yes
Minor Pest Title
Damping-off diseases (Pythium spp., Rhizoctonia solani)
Minor Pest Description
Damping-off diseases affect the initial establishment of a crop. Their main features include poor emergence and death of seedlings leading to poor stands in seedbeds and fields. Seeds may rot before germination. Affected seedlings that have emerged from the soil show water-soaking, browning and shrivelling of the stem at the soil level. They eventually fall over and die. Damping-off diseases are favoured by excessive wetness of the soil and low soil temperatures.
Minor Pest What to do.
Use certified disease-free seeds
Avoid over-irrigation and excessive fertilisation with nitrogen fertilisers.
Avoid fields previously planted with cotton or other related crops.
Minor Pest Firstcontent
115
Custom1
Common names; Wilt, Damping-off, Seedling blight, Root rot, Rhizoctonia damping-off, Rhizoctonia