Featured Photo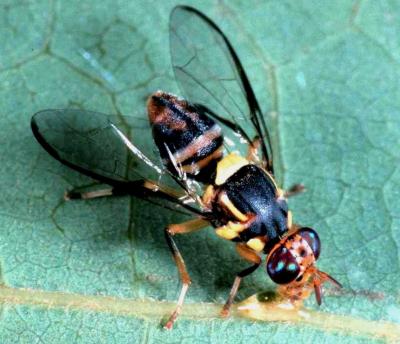 Other Photos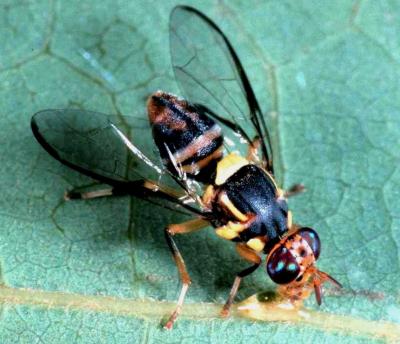 featured_photo_title
Fruit fly
feaured_photo_co
R. C. Copeland, icipe
Is this a Minor Pest?
Yes
Minor Pest Description
Two species of fruit flies have been recorded from papaya in East Africa, namely Bactrocera invadens and Ceratitis rosa (personal communication S. Ekesi, AFFI, icipe). The flies usually deposit their eggs in ripe fruit. Some fruit flies lay eggs on green pawpaw, but most of the eggs die due to the latex secreted when fruits are punctured by females while laying eggs. Developing larvae cause rotting of ripening fruits. Fruit flies are a major concern of papaya-importing countries.
Minor Pest What to do.
Fruit should be harvested at the mature green stage.
Over-ripe and infested fruit should be buried.
Minor Pest Firstcontent
133