Featured Photo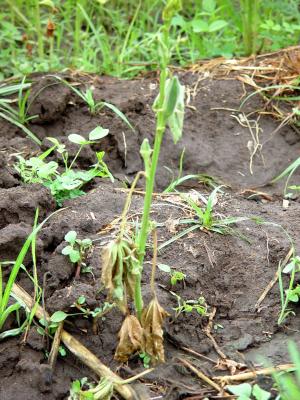 Other Photos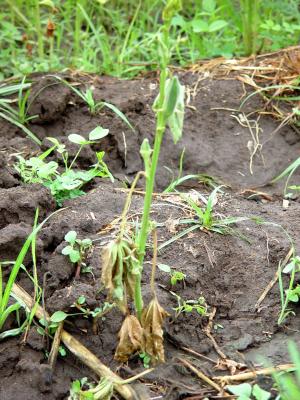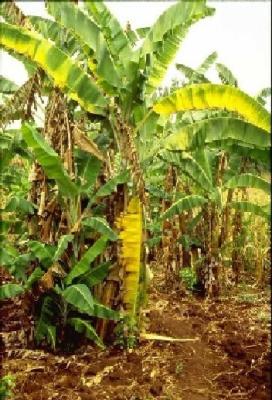 featured_photo_title
Fusarium wilt
feaured_photo_co
A.M. Varela & A.A.Seif, icipe
Is this a Minor Pest?
Yes
Minor Pest Title
Fusarium wilt (Fusarium oxysporum f. sp. spinaciae)
Minor Pest Description
It is a wilt that is caused by a fungus. Plants can be affected any time after the three-leaf stage. Foliage loses its green luster, gradually wilts and turns yellow, beginning with the oldest leaves. The fungus is soil-borne and seed-borne. It commonly occurs where temperatures are fairly high. It can live in the soil indefinitely and rotation is not effective in its control.
Minor Pest What to do.
Use resistant varieties where available.
Use certified disease-free seeds.
Minor Pest Firstcontent
195