Featured Photo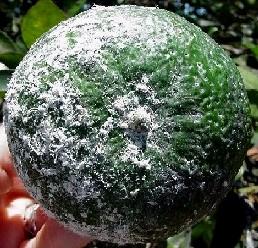 Other Photos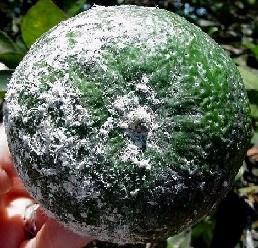 feaured_photo_co
A.M. Varela, icipe
Is this a Minor Pest?
Yes
Minor Pest Description
Several species of mealybugs attack citrus. They suck sap from tender leaves, petioles and fruit. Feeding on the fruit results in discoloured, bumpy, and scarred fruit, with low market value, or unacceptable for the fresh fruit market. Mealybugs excrete honeydew, which leads to the growth of sooty mould on fruit and leaves. Fruit cover with sooty mould at harvest must be washed. The most important is the citrus mealybug (Planoccous citri).
Minor Pest What to do.
Mealybugs frequently are under effective control by a wide range of natural enemies (parasitic wasps, lacewings, ladybird beetles etc.) and do not cause economic damage. However, if the natural balance is disturbed by application of pesticides or by presence of ants, mealybug populations may increase to damaging levels.
Minor Pest Firstcontent
128
Minor Pest secondContent
519