Featured Photo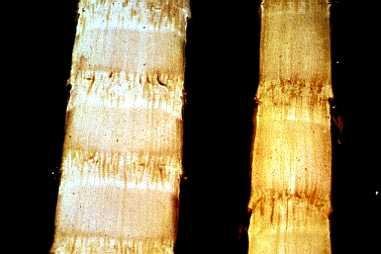 Other Photos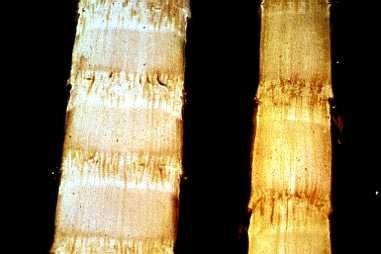 featured_photo_title
Ratoon stunting disease
feaured_photo_co
Courtesy EcoPort (http://www.ecoport.org): K.C. Alexander
Is this a Minor Pest?
Yes
Minor Pest Title
Ratoon stunting disease (Clavibacter xyli subsp. xyli)
Minor Pest Description
This disease does have overt symptoms: There is a decrease in plant vigour and decline in yields, both of which are noticeable in ratoon crops. Red spots can sometimes be seen in vascular tissues, especially in the nodes. It can be spread by infected planting material and also through mechanical operations.
Minor Pest What to do.
Its management involves planting resistant varieties and also hot water treatment of planting material (500C for 2 hours or 520C for 20 minutes). Heat-treated cane cannot be planted straight into commercial fields because its germination is likely to be poor. Secondly, for direct planting under commercial scenario, treatment of cane would be prohibitively expensive. Heat-treated setts are therefore planted in nurseries and harvested about a year later to provide planting material for commercial fields.
Minor Pest Firstcontent
134