Featured Photo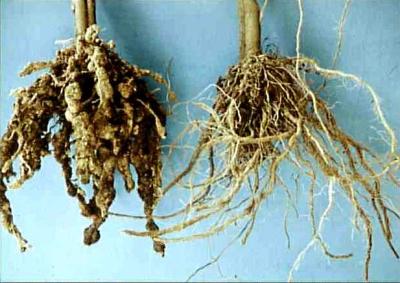 Other Photos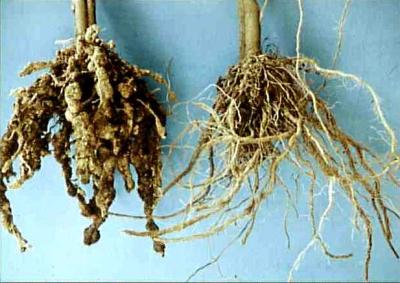 featured_photo_title
Root-knot nematodes
feaured_photo_co
A. M. Varela, icipe
Is this a Minor Pest?
Yes
Minor Pest Title
Root-knot nematodes (Meloidogyne incognita)
Minor Pest Description
Feeding root-knot nematodes cause root swellings or root galls, resulting in yellowing and premature abscission of the leaves. Infestation by nematodes reduces growth and yield. In nurseries, severely infested seedlings wilt and die.
Minor Pest What to do.
It is important to use clean land, and not to replant papaya in the same field.
Minor Pest Firstcontent
133
Pest Type
nematodes (Pests)