Featured Photo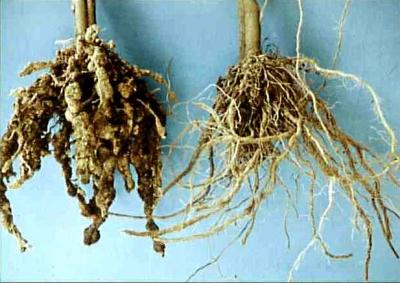 Other Photos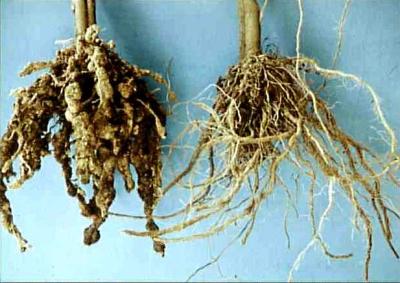 featured_photo_title
Root-knot nematodes
feaured_photo_co
A. M. Varela, icipe
Is this a Minor Pest?
Yes
Minor Pest Title
Nematodes (Meloidogyne spp., Pratylenchus brachyurus and Radopholus similis)
Minor Pest Description
In some areas, nematodes reduce yields. Root-knot nematodes (Meloidogyne spp ) can be a problem in nurseries. Infested roots develop knots or galls. They later die and devoid of lateral roots. Affected plants show chlorosis and stunted growth.
Minor Pest What to do.
Remove infested tea bushes, remove and replace large amounts of the soil.
Use nematode-free planting material.
To prevent infestation use plant-bags in the seedbed and use shade tree Indigoferra teismanii (Indigo tree) as a trap plant.
Also sow Guatemala grass (Tripsacum laxum) before starting a new plantation to suppress weeds, which could harbour nematodes.
Another important non-chemical method of control is the use of resistant or tolerant clones, if available .
Incorporation of neem cake into the soil is an effective management measure.
Minor Pest Firstcontent
141
Pest Type
nematodes (Pests)