Featured Photo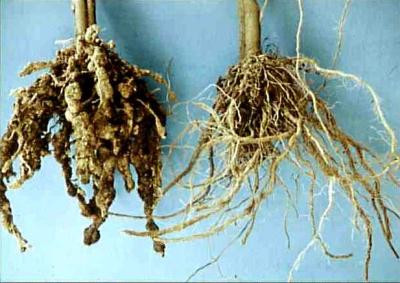 Other Photos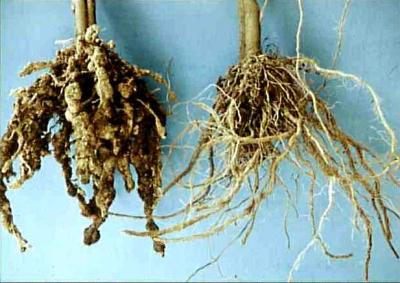 featured_photo_title
Root-knot nematodes
feaured_photo_co
A. M. Varela, icipe
Is this a Minor Pest?
Yes
Minor Pest Title
Nematodes (Meloidogyne javanica and Pratylenchus brachyurus)
Minor Pest Description
Root-knot nematodes (Meloidogyne javanica) cause distinct swellings (galls/knots) on the roots. The root lesion nematodes (Pratylenchus brachyurus) develop brown lesions (spots) on the roots, which may girdle the roots and cause their premature death.
Minor Pest What to do.
Practise crop rotation
Allow extended fallow if feasible
Incorporate neem extracts into the soil
Minor Pest Firstcontent
144
Pest Type
nematodes (Pests)