Featured Photo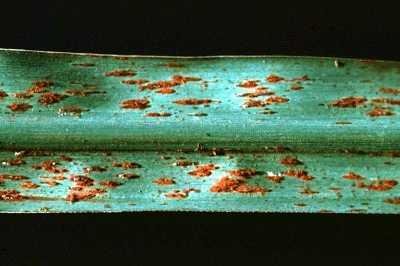 Other Photos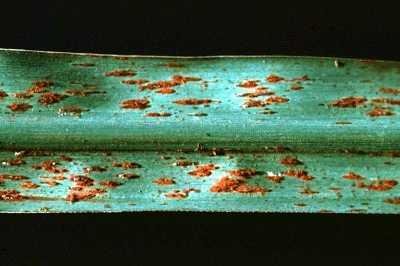 feaured_photo_co
Mauritius Sugar Industry Research Institute
Is this a Minor Pest?
Yes
Minor Pest Title
Sugarcane common rust (Puccinia melanocephala)
Minor Pest Description
Initial symptoms of sugarcane common rust are elongate yellowish leaf spots, 1-4 mm long. On susceptible plants, the spots increase in size and reddish-brown in colour. Typical rust pustules form on the leaves. The elongate pustules are parallel to the venation of the leaf and measure 2-20 mm by 1-4 mm. Multiple pustules on leaves give a reddish appearance to plants from a distance.
Minor Pest What to do.
Control of sugarcane rust relies on planting resistant cultivars. Fungicides are neither practical nor economical for rust control.
Minor Pest Firstcontent
134