Featured Photo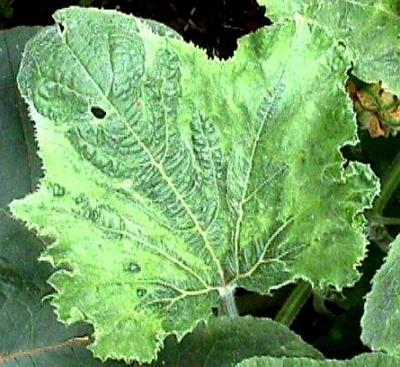 Other Photos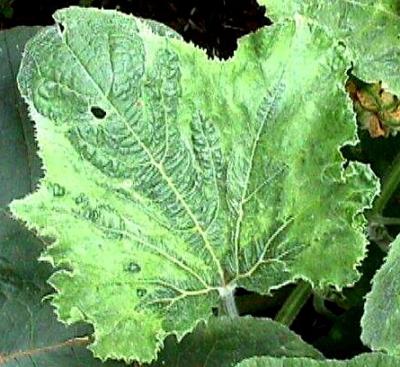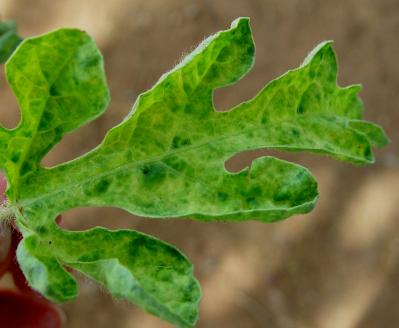 featured_photo_title
Virus Disease
feaured_photo_co
A.A. Seif, icipe
Is this a Minor Pest?
Yes
Minor Pest Description
Many important virus diseases affect cucurbits. These include:
Cucumber mosaic cucumovirus (CMV)
Watermelon mosaic 2 potyvirus (WMV-2)
Watermelon mosaic 1 potyvirus
Zucchini yellow mosaic potyvirus (ZYMV)
Squash leaf curl bigeminivirus (SLCV)
Cucumber mosaic virus
It is not seed transmitted except through seed of perennial wild cucumber (Echinocytis lobata) and chickweed (Stellaria media). It is mechanically transmitted and in nature it is spread by various species of aphids. It has a very extensive host range including such varied species as bananas, carrots, cowpeas, lupine, lilies, onions, passion fruit, potatoes and tomatoes.
Watermelon mosaic virus
This virus is mechanically transmitted and also spread by several species of aphids. It is not seed transmitted. Its host range is primarily restricted to cucurbits although one of its strains infects peas.
Squash mosaic virus
It is mechanically transmitted. It is transmitted through seeds of melons and squash. It is also transmitted by spotted, striped and banded cucumber beetles, which attack cucumbers in the Americas. The Epilachna beetle (Epilachna chrysomelina) a pest of cucumber in Africa, is also vector of squash mosaic virus. Its host range includes cucurbits, peas, coriander, and salad chervil.
Minor Pest What to do.
Use tolerant / or resistant varieties if available.
Remove infected plants (disinfect hands and tools with 70% alcohol after contact with infected plants).
Do proper weeding.
Control insect vectors. A sustainable approach of controlling aphids is important to prevent aphids reaching the crops and transmitting virus.
In case of squash mosaic virus use disease-free seeds.
Minor Pest Firstcontent
131